Climate change is real, now and urgent. We are seeing the catastrophic effects of the climate crisis play out in realtime across the state of California. We must get serious about safeguarding California by developing strategies to adapt to climate change and to mitigate the impacts to protect our coast.
With the threat of fire always looming, some of my top priorities include: supporting our First Responders and investing in innovative strategies to fight wildfires (VIDEO). Wildfires are not the only urgent threat for Orange County – we must also confront the very real threat of sea-level rise. Over the course of this century, sea levels are expected to rise by 7 feet. In California's coastal communities, millions of people and billions of dollars are at risk (VIDEO).
Related Legislation includes:
For more on this topic:
Do the Most to Protect Our Coast - AB 65

Prioritizing Green Infrastructure to Protect California's Coastline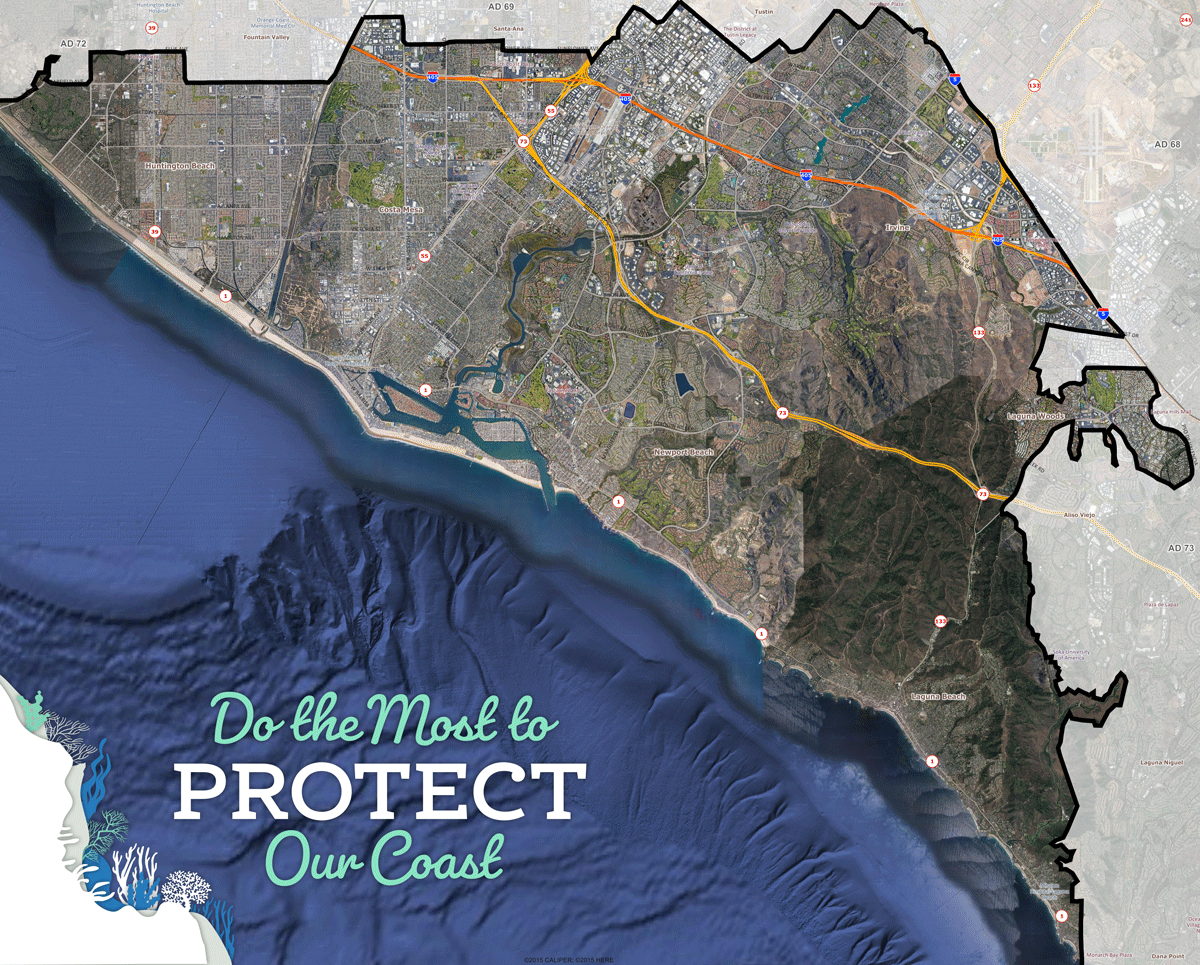 Assemblywoman Cottie Petrie-Norris is spearheading the protection of California's coast from climate change by prioritizing green infrastructure. Green infrastructure incorporates both natural and engineered systems to protect people and wildlife alike by mitigating the damage caused by rising sea levels, storm surges and other impacts of climate change.
Rising sea levels are threatening California's 840 miles of coastline that may rise one to four feet by the end of the century. Not only does the coast attract millions of tourists, which contributes to California's economy but 68 percent of Californians live in coastal communities. Sea-level rise and storm surges could result in economic devastation and even entire communities flooding. Rising seas are already affecting coastal communities and small island nations. The impacts of climate change are fundamentally disruptive to our economy, our communities and wildlife.
Green infrastructure solutions can be applied in different ways:
Salt Marshes – Mitigate the effects of storms and waves.
Mangrove – Trees and shrubs in coastal swaps prevent erosion from waves.
Reefs – Form barriers against waves and storms.
Seagrass – Stabilize sediment in the ocean.
Permeable Pavements – Treat, infiltrate, and store rainwater.
Planter Boxes – Urban rain gardens that collect and absorb water.
With a newer understanding of climate adaptation, it is time to revert back to nature's best defense – nature itself. AB65 prioritizes green-solutions that are proven to work by investing in green infrastructure to protect California's coastline from sea-level rise. Download the  AB65 Fact Sheet.
Supported by:
Coalition 
Azul 
Audubon California  
California CoastKeeper Alliance
California Interfaith Power & Light
California League of Conservation Voters
California Native Plant Society
California Trout
California Wilderness Coalition
Friends of Harbors, Beaches and Parks
Heal the Bay  
Laguna Greenbelt, Inc.
Natural Resources Defense Council
Sierra Club
Surfrider Foundation
TreePeople
The Nature Conservancy  
The Ocean Conservancy  
The Trust for Public Land  
Union of Concerned Scientists
Wholly H20
Share this Social Media Graphic

Share your support with #ProtectTheCoast!