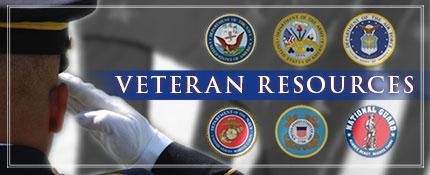 California is home to nearly 2 million veterans, and Orange County has the fourth-largest veteran population in California, numbering just over 130,000. Our veterans deserve the care they were promised and the benefits they have earned in service to our country. Fortunately, Orange County is home to organizations and agencies that offer a wide range of services, and are dedicated to assisting local veterans.
The following links highlight a number of critical resources that are available to veterans here in Orange County:
Healthcare Assistance
myCalVet - Provides veterans and their families the opportunity to create a customized profile which targets the benefits, resources, and services available in their community and throughout the state.
VETERANS CRISIS LINE - Veterans and their loved ones can call (800) 273-8255 and Press 1, chat online, or send a text message to 838255 to receive confidential support 24 hours a day, 7 days a week, 365 days a year, or call your local 24-hour mental health crisis line.
FIND A COUNTY VETERANS SERVICES OFFICE NEAR YOU - County Veteran Service Offices (CVSO) are the key agencies in providing California's Veterans with assistance and connection to benefits and services in local communities throughout the state.
U.S. Department of Veteran's Affairs Database - FIND A VETERANS HOSPITAL OR CLINIC NEAR YOU
Assisted Living - Veterans who are injured in the line of duty face many challenges when they return home, including the inability to live an independent life. Whether fully or partially disabled, many need assistance with daily activities.
Thankfully, there are assisted living options that can help veterans who have disabilities, as well as elderly veterans who need help as they grow older. 
Access to Housing and Education
The College Tuition Fee Waiver for Veteran Dependents - The College Tuition Fee Waiver for Veteran Dependents benefit waives mandatory system-wide tuition and fees at any State of California Community College, California State University, or University of California campus for qualified dependents of certain Veterans.
CalVet Veteran Homes - Veterans who are age 55 and above, and discharged from active military service under honorable conditions, are eligible to apply for admission. The age requirement is waived for disabled or homeless veterans needing long-term care.
CalVet Home Loans - If you are ready to buy a home, CalVet Home Loans is here to meet our Veterans' home financing needs.
Employment
Vietnam Veterans of America
www.vva.org
Employment Resources
www.vetjobs.com
US Department of Labor Veterans Employment and Training Services
www.dol.gov/agencies/vets
California Disabled Veteran Business Alliance
www.cadvbe.org
Federal jobs
www.usajobs.gov
Employment Development Department
www.edd.ca.gov
State of California
www.calvet.ca.gov/veteran-services-benefits/employment
Work for Warriors
http://www.workforwarriors.org