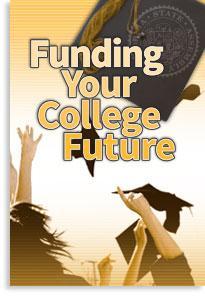 Finding ways to pay for college can be intimidating, but the state of California is here to help. The Cal Grant and Middle Class Scholarship are two state programs to help California students and their families.
Cal Grant is a need-based state financial aid program and has been a big part of making college affordable for many California families. Qualified students can receive up to $12,240 in funding to attend almost any college in California. Awards vary depending on economic need, grades, and the college you attend.
The Middle Class Scholarship Act is a new program for students who do not qualify for Cal Grants but are still priced out of college. It offers sliding-scale discounts of up to 40 percent for families who earn $150,000 or less and don't qualify for Cal Grants, which support lower-income students.
Complete a Free Application for FAFSA by March 2nd at the California Student Aid Commission's website www.csac.ca.gov.
Scholarship Information: